With print within 3 days

Calendars, diaries 2019

Gifts

Office

Textil

Electro, USB

Home
Home

Leisure

Printed

Promotional bags

Advertising sweets

Beverages

Special events

Top Brands

Products available in 24 hours
Maloobchod nerealizujeme
Maloobchodný predaj nerealizujeme a preto si pri objednávkach do 60€ účtujeme manipulačný poplatok.
Zvýhodnená cena dopravy
Dopravu realizujeme pomocou kuriéra. Cena dopravy sa odvíja od hmotnosti balíka. Viď tabuľka.
máme pre vás darček
Získajte darček vo forme poukážky do nákupného centra Avion, použitelný na úhradu Vášho nákupu.
Chcete vedieť ako nevyhadzovať peniaze za reklamné predmety? Máme pre vás sprievodcu. Viac info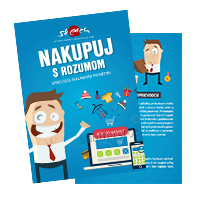 Vyplnite e-mail a stiahnite si zadarmo e-book.
Home, Home
Popis produktu:
Trudeau tongs. These tongs are ideal to use in the kitchen and around the barbecue thanks their length and the soft grip handles. Easily lock the tongs in the closed position for convenient storage. Stainless steel.
Značka:
Bullet
Rozmer:
4,5 x 34,5 x 4cm
Materiál:
stainless steel
Farba:
silver, black
Potlač:
Tampoprint L
| Obj. číslo | Farba | Rozmer | Cena | Stav skladu | Obj. ks |
| --- | --- | --- | --- | --- | --- |
| PF 11236500 | silver, black | 4,5 x 34,5 x 4 cm | 4,29 EUR | delivery_3: 4309 ks | |
Mohlo by vás zaujímať:
---
Americano® Midnight 350 ml Thermo Mug.
Insulated cup with double wall spill cover.
The cup features a shimmering effect on the body and age.
The volume is 350 ml.
Mix and combine colors to create your ideal mug.
For additional color options, contact customer service.
Made in the United Kingdom.
Plastic PP.
Značka:
Americano®
Rozmer:
15,5 x Ø 9,5 cm
Material:
PP
Farba:
black, blue
Potlač:
Screen printing - T-shirts