With print within 3 days
Calendars, diaries 2019
Gifts
Office
Textile
Electro, flash drives
Household
Household
Leisure
Printed
Promotional bags
Advertising sweets
Beverages
Special events
Top Brands
Products available in 24 hours
Maloobchod nerealizujeme
Maloobchodný predaj nerealizujeme a preto si pri objednávkach do 60€ účtujeme manipulačný poplatok.
Zvýhodnená cena dopravy
Dopravu realizujeme pomocou kuriéra. Cena dopravy sa odvíja od hmotnosti balíka. Viď tabuľka.
máme pre vás darček
Získajte darček vo forme poukážky do nákupného centra Avion, použitelný na úhradu Vášho nákupu.
Chcete vedieť ako nevyhadzovať peniaze za reklamné predmety? Máme pre vás sprievodcu. Viac info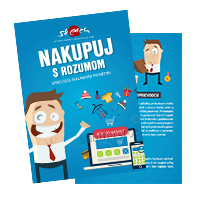 Vyplnite e-mail a stiahnite si zadarmo e-book.
Household, Household
Product description:
Noyack grilling mitt. The mitt's long length makes it perfect for cooking items on the grill. The silicone exterior protects your hand when taking hot pots or pans out of the oven. Withstands temperatures up to 204°C/400°F. Exclusive design. Cotton and silicone. 121.
Brand:
Avenue
Parameter:
x S
Material:
cotton
Color:
black
Decoration:
Transfer
| Order number | Color | Parameter | Price | Stock status | Order pcs. |
| --- | --- | --- | --- | --- | --- |
| PF 13000700 | black | 319 x 2 cm | 10,40 EUR | | |